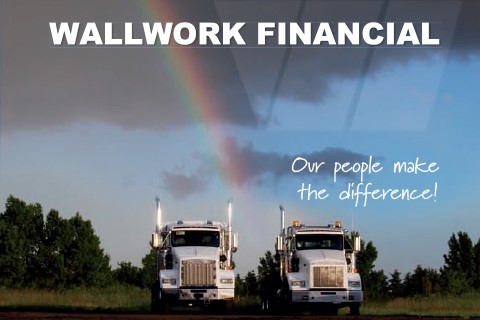 Wallwork Financial

Company Spotlight
Wallwork Financial is a national finance and lease company headquartered in Fargo, North Dakota. Wallwork Financial is owned by WW Wallwork Inc, a 100 year old, third generation company. Since 1952 Wallwork Financial has offered a full array of finance and lease options on all types of equipment including semi-tractors, trailers, straight trucks, construction, logging and agricultural equipment, regardless of manufacturer.
We finance individuals and businesses, large and small; identify their needs, help enhance their strategic planning and structure proper terms to match their equipment utilization, trade cycles and cash flow, all at competitive rates.
You can learn more by going to our web site www.wallworkfinancial.com
Wallwork Financial looks forward to helping you find creative, competitive financial solutions for your continued success.
To Top